Our Cheeses
One of Sonoma County's most creative artisanal creameries, Bohemian Creamery offers a variety of goat, cow, sheep, and water buffalo milk cheeses. We pasteurize all our milks and use only vegetarian rennet. Our cheeses are handmade on site and available to sample and purchase at our storefront in Sebastopol.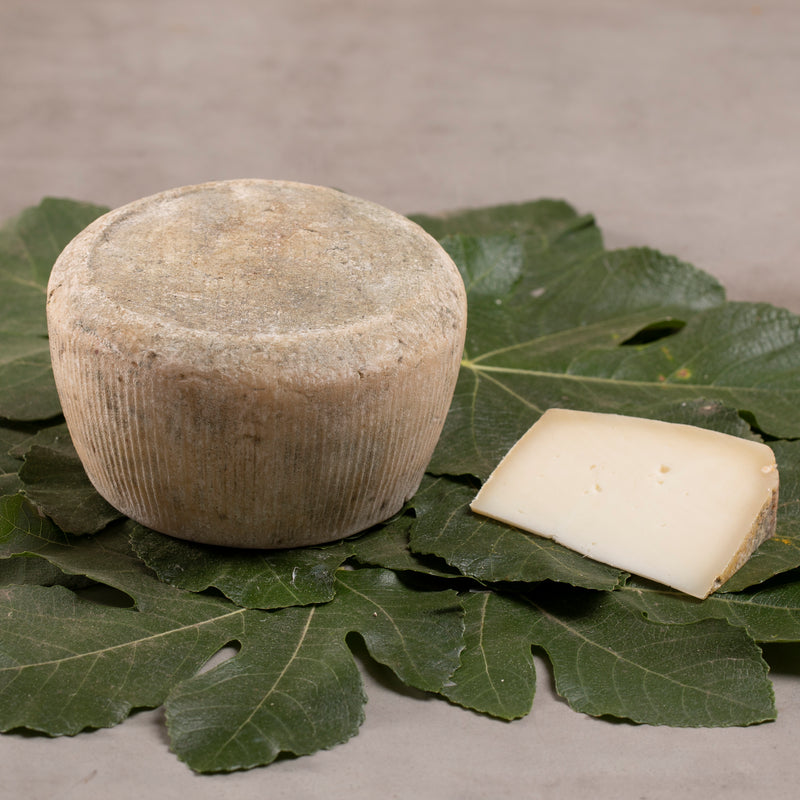 Three-Trick Pony
Three-Trick Pony is an asiago-style cheese made from goat's milk and aged between eight and ten weeks. The rind is washed with brine at the beginning of the aging process then allowed to cultivate a wild blue mold on its rind, promoting a moist, nutty, and slightly sweet paste. This cheese pairs well with tart fruits, hoppy beers, or one of Sonoma County's many Pinots. The "trick' refers to this cheese's shifting identity: sometimes young and tender, sometimes middle-aged and bold, and sometimes well-aged and concentrated. The average weight is 3 pounds per wheel.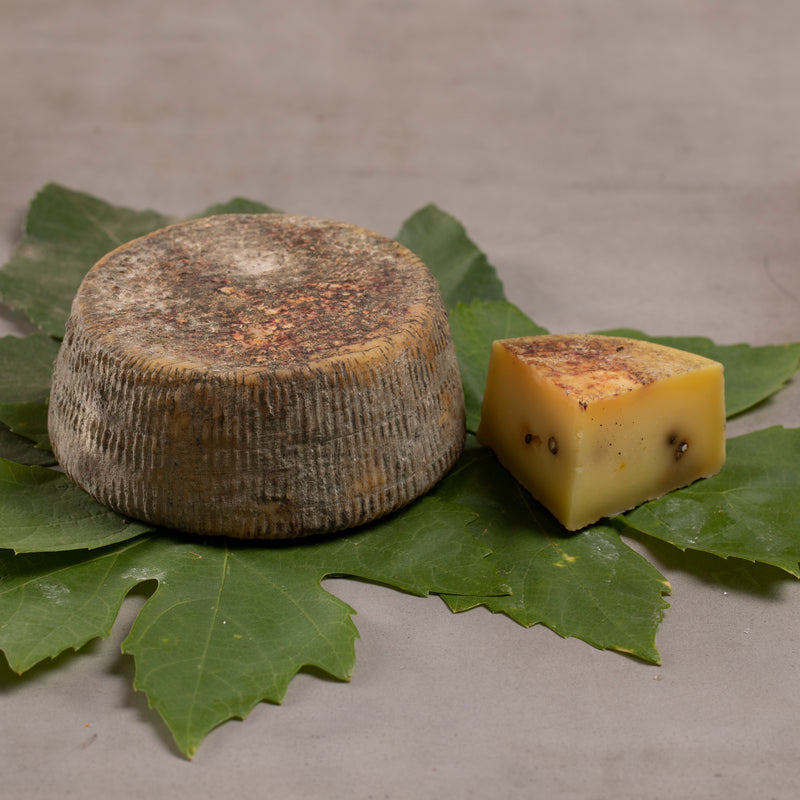 Discreet Charms
Discreet Charms is adapted from an unusual cheese called Piacentino Ennese that itself was legendarily concocted to cure a Sicilian noblewoman's depression. This is a sheep's milk cheese, infused with saffron and toasted peppercorns, cooked for hours in its own whey, and aged for a minimum of four months for a richness of flavor that is both energizing and exotic. The average weight is 1.5 pounds per wheel.
Shredder Cheese
Shredder Cheese is a bold, Italian-style table cheese that we make in huge, age-worthy wheels with cooked-curd Jersey cow milk. This cheese offers deep, nutty flavors that are leavened by a delightful and appetizing tanginess; though made quite differently, it could even pass for an aged Cheddar. We age this cheese for six months or more. The average weight is 5 pounds per wheel.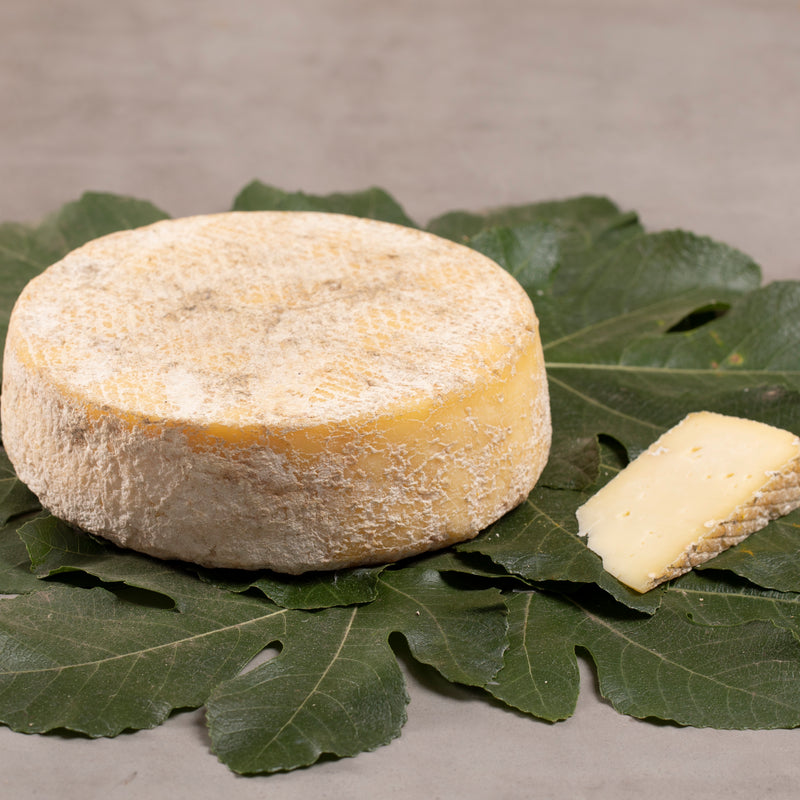 Boho Belle
Boho Belle is made with organic Jersey cow milk in the Bel Paese tradition. Each wheel is aged three to six weeks to allow for the natural development of a thin layer of white mold that enhances the grass and vanilla flavors of this soft, rich cheese. The Belle's semi-soft paste and creamy texture make a cheese that is equally excellent for appetizers, melting, or dessert. The average weight is 3.5 pounds per wheel.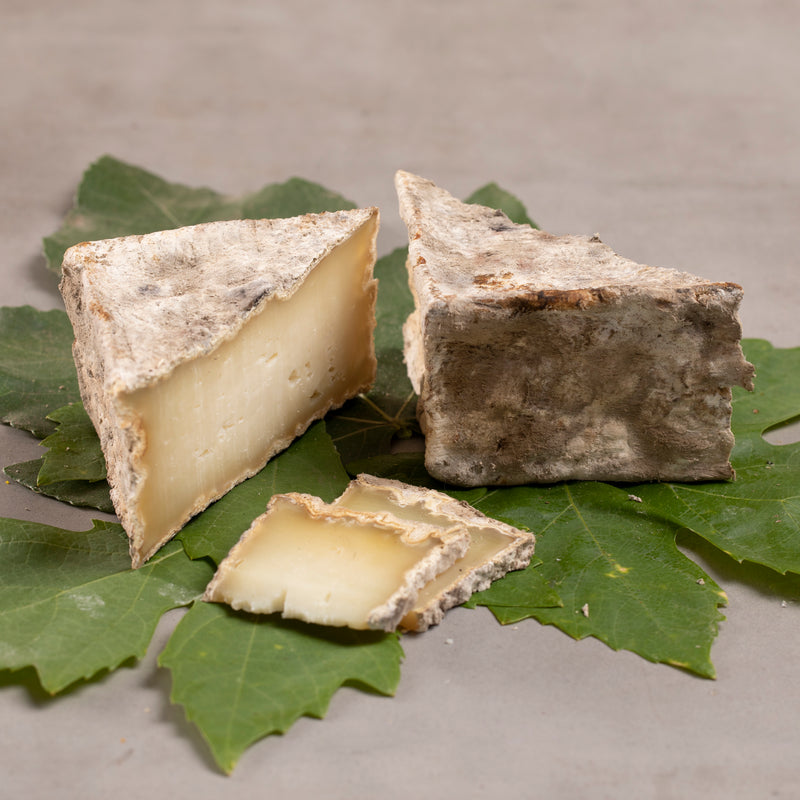 Bo Peep
Bo Peep is our classic sheep's milk cheese. When young, this cheese is elegant, mild, and moist, perfect as an accompaniment for fruit. When aged 60 days or more, as is our preference, this cheese develops rich flavors – gamey, waxy, and grassy – and a slubby texture that makes the flavor profile distinctive. The average weight is 1 pound per square.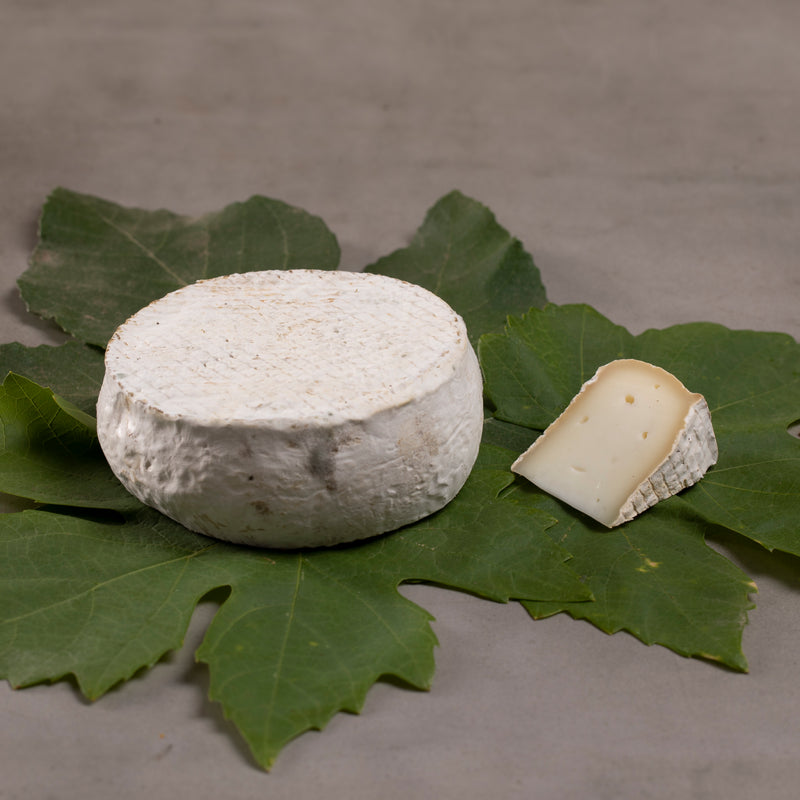 Holy Moly
Holy Moly is perhaps the finest nibbling cheese we have: it is a soft-ripened, mild goat cheese that after a week of aging develops a bloomy rind and small airholes that give it a pleasingly delicate mouthfeel. It's an excellent melter, a versatile accompaniment, and a perfect snack. The average weight is 1 pound per wheel.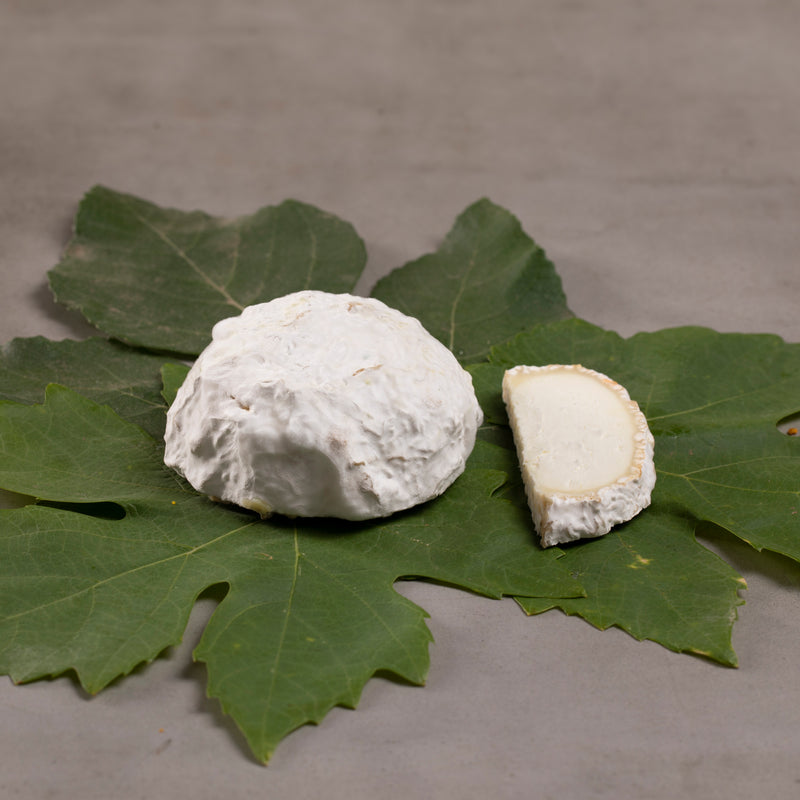 Bodacious
Bodacious is a fresh, goat's milk cheese encased in a bloomy candidum mold that keeps the paste vibrant, tangy, and spreadably soft. This is a lactic cheese that cultures for eighteen hours in the vat before it is hand-formed into small wheels that are a perfect centerpiece for a cheese plate. The average weight is three-quarter pounds per wheel.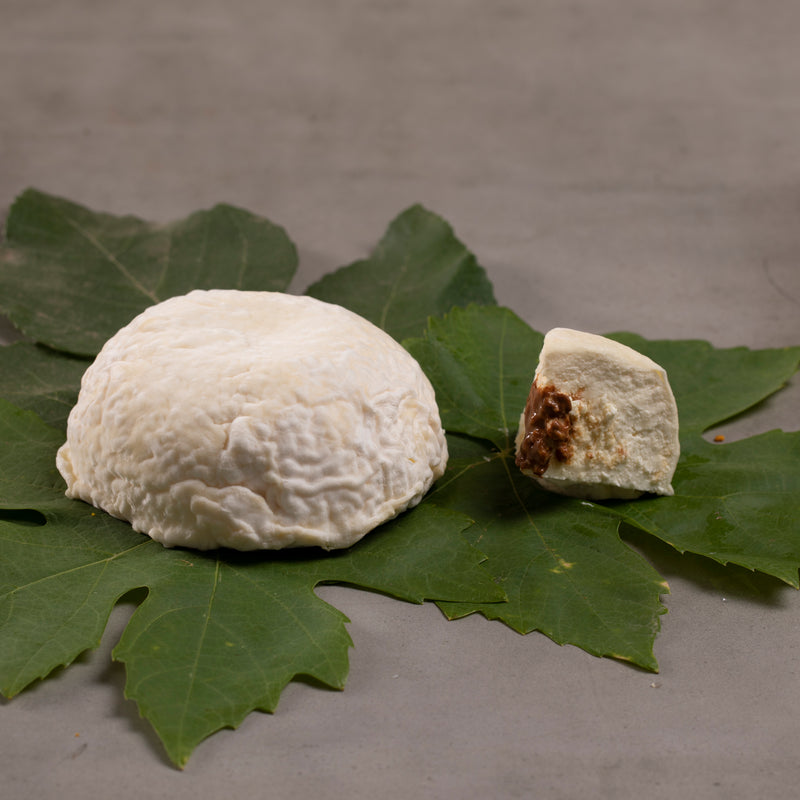 G.R.I.T.S.
G.R.I.T.S. (Goat Riders in the Sky, of course) is…a surprise: we take, fresh, tangy goat milk cheese that, like the Bodacious, cultures overnight and is hand-formed into wheels. Into those wheels we stuff a small amount of cajeta, a Mexican-style goat's milk caramel we make in-house. The result? Something that tastes almost exactly like a cheesecake. The average weight is three-quarter pounds per wheel.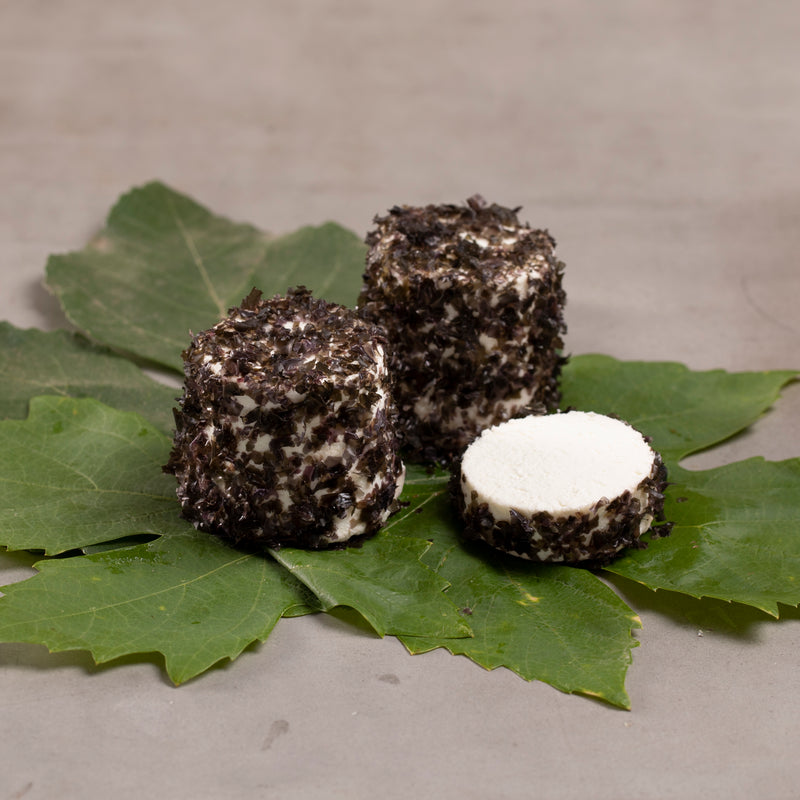 Turf 'n' Surf
This is a goat's milk cheese that is cultured overnight and then formed into a Sainte-Maure-style cylinder. After a short period of aging, we then roll each cylinder in a layer of Mendocino-harvested nori seaweed that offers a whisper of the ocean in each bite. The average weight is one-quarter pounds per cylinder.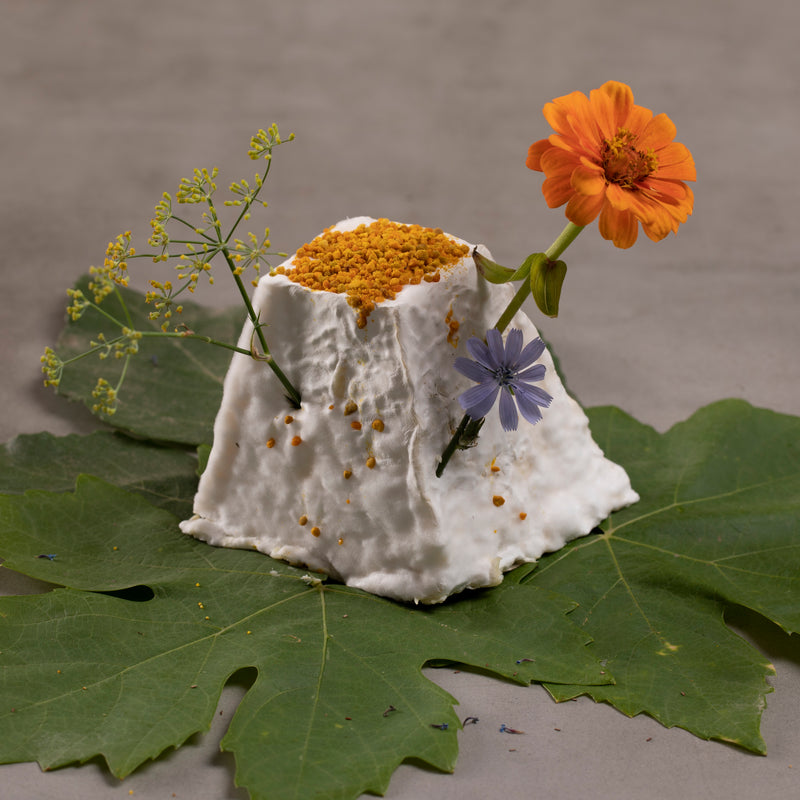 Flower Power
Flower Power is a fresh Jersey cow cheese that is cultured overnight for tartness and flavor development and then formed into elegant small pyramids. The paste is layered through and topped with locally-collected bee pollen. Every bite offers mingling moments of milk and honey: this cheese is the embodiment of spring when milk is fresh and flora blooms anew. The average weight is three-quarter pounds per pyramid.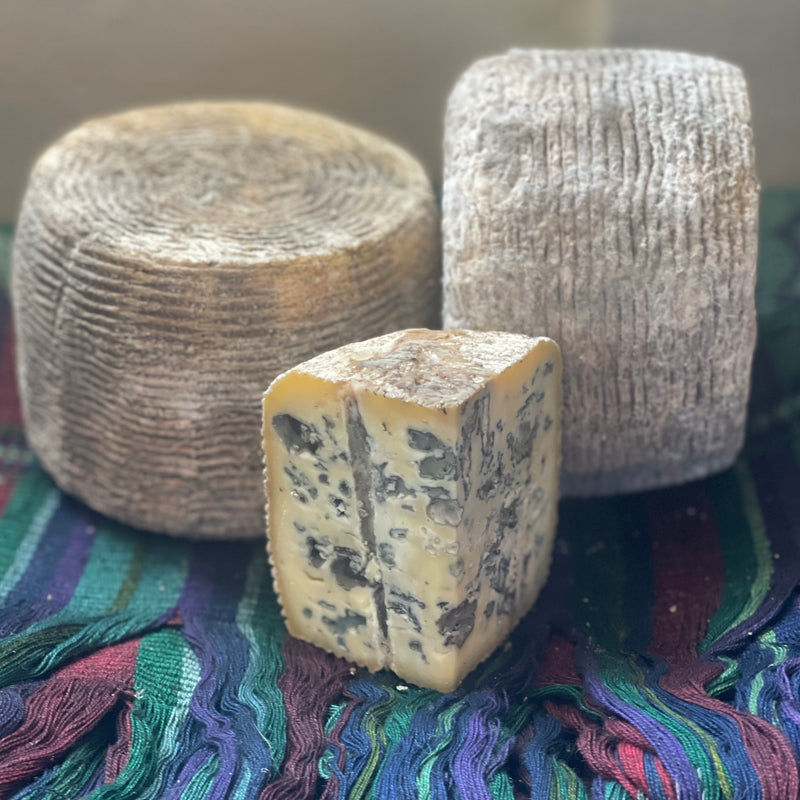 Cowpoke Blue
Cowpoke Blue is a super-creamy, soft, dense, one-of-a-kind gorgonzola dolce style cheese made from rich and intense Jersey cow milk. We use the milder Italian strain of blue mold that promotes a bold but not overwhelming paste. This cheese, aged four to six weeks, is best paired with fruit or honey for an explosion of sweet-rich-salty-tangy flavor. The average weight is 1 pound per wheel.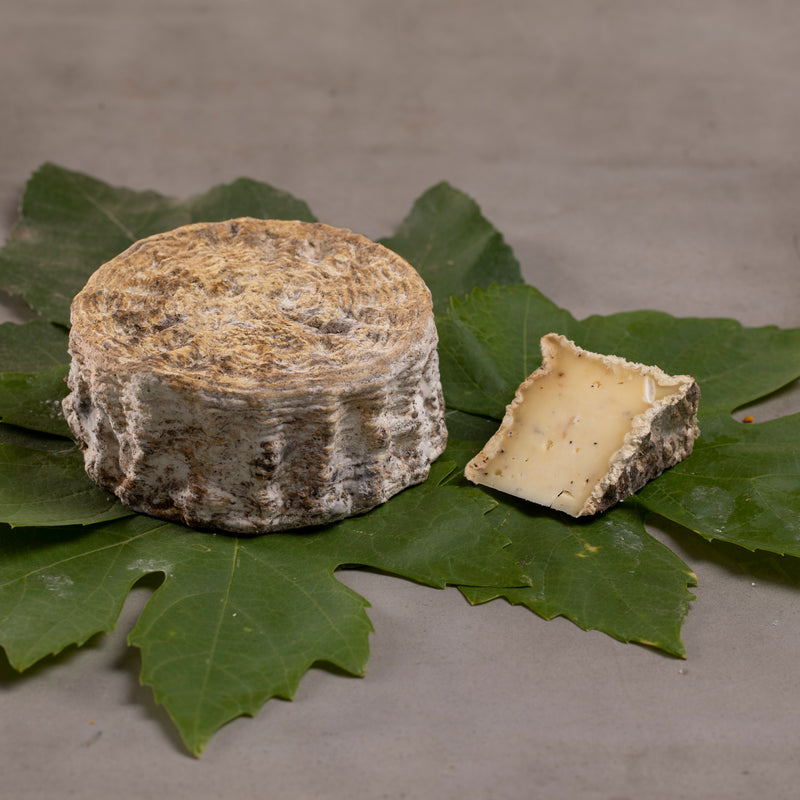 El Californio
El Californio is a soft-ripened and wonderfully ripe round of delectable Jersey cow milk cheese laced with a sprinkling of ground espresso bean and roasted bay nut for an entirely unique experience. The balance of flavor between the unctuousness of the cheese and the sharpness of the coffee and bay nut is (mildly) intoxicating, and this cheese will pair with almost anything. The average weight is 1 pound per wheel.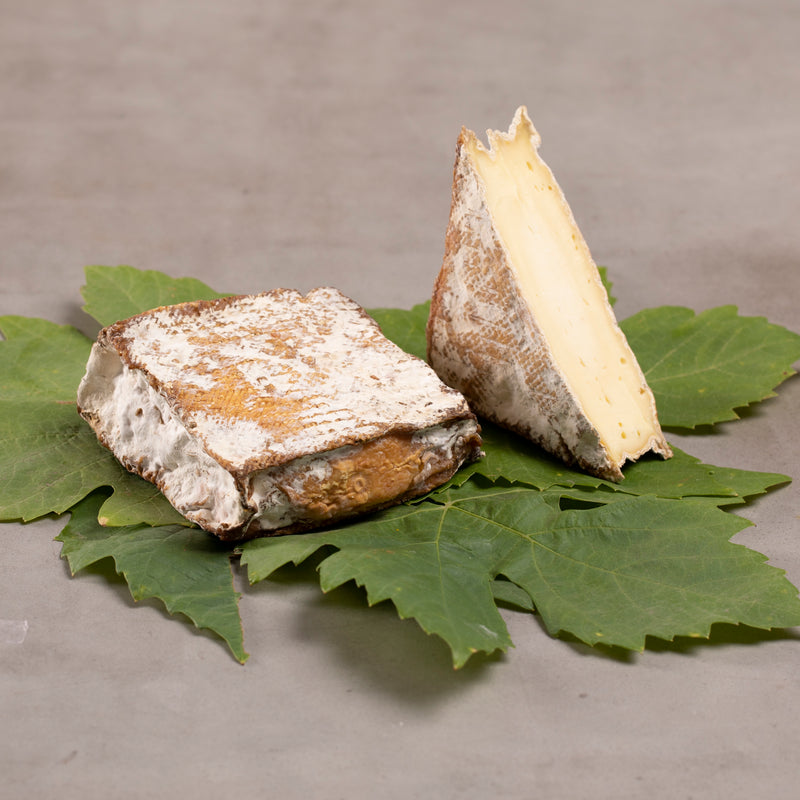 La Bomba
La Bomba is a nugget of stink and ooze that is loosely fashioned after the (in)famous French Époisses. As this cheese ages, it is carefully washed in Russian River Consecration Ale, promoting a custardy texture and powerful flavor that fills the aging room with its signature odor. Some freshly-torn baguette should temper the assault. The average weight is one-quarter pound per lump.